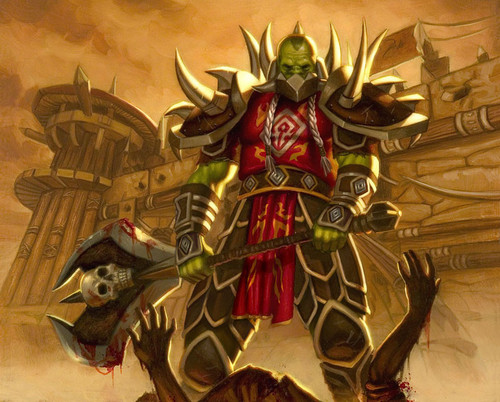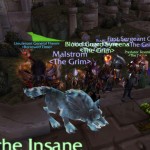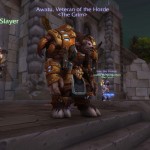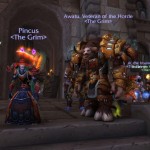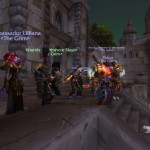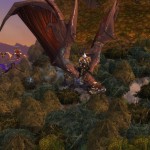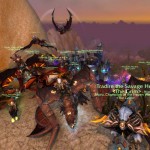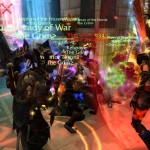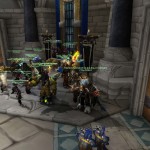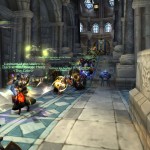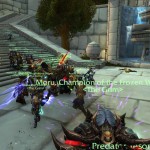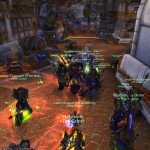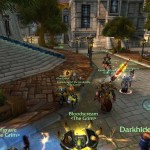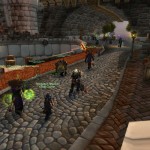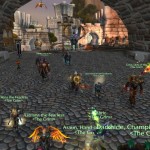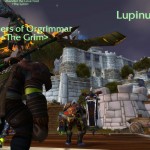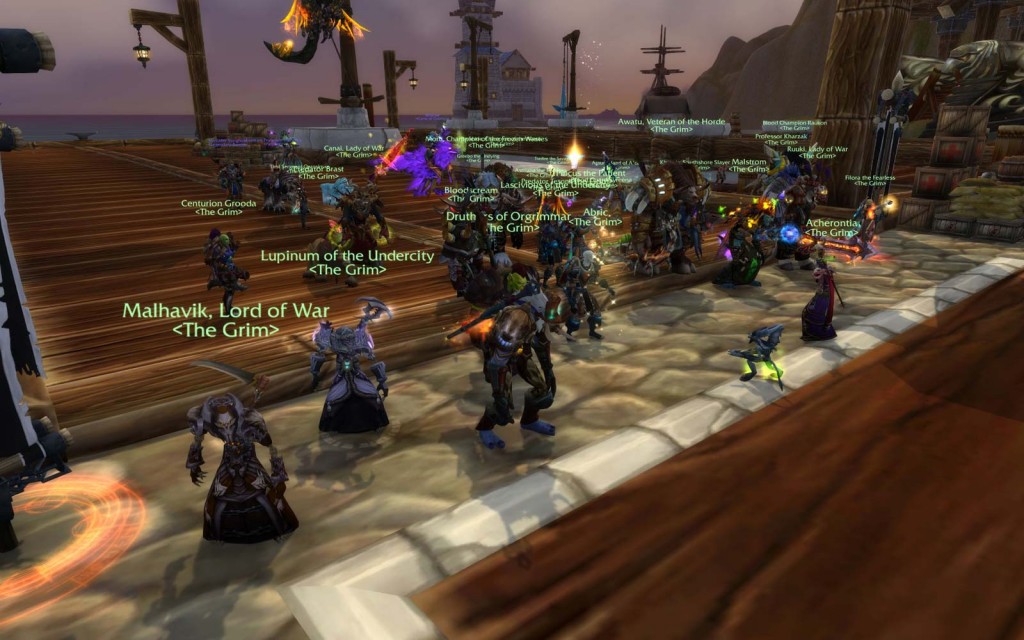 Death be upon you, Alliance! The Grim have come rolling through, like a thief in the night, to bring the sweet kiss of Horde justice and the Grim Reaper to your lips. The King decrowned, scalp, head and all, and the Mongrel put out to the eternal kennel in the sky. May the end of your Monarch see some Evolution in your degraded Civilization! In our Wake, we left the screaming gift of dead and decapitated Stormwind citizens, like a bloody tide washing out to your pitiful Harbor. There, on the Sea that is ours, not yours, did we turn to appreciate the fine results of our handiwork, to return to our Higher Culture and bask in our sublime Metropolises.
Our night began with the attendance of our membership, new and old to nigh ancient, amid the ruins of Lordaeron. Such a sight, even a few of our close associates came to celebrate. The Commander, Awatu Stonespire, gave his address to the assembled, reminding us from whence we came, how far we've come, and the immensity of the task that lies before us! Of the original ten founders of the Mandate, did one appear to recall the times of old, from where Maledictus and Snowfeather did wrought from the Horde's finest and most murderous, the fighting force which would forevermore safeguard the future of the Horde. This speaker, the Lord Pincus Dorian, reminded us to not leave the night unbaptized by blood, of which the Commander agreed with. And now the annals of your sad and sorry state have now been written. The tale, of The Grim's path carved through Stormwind, has just been told.
Happy Tenth Anniversary, Grim!