Glory of the Nathria Raider
In the month of June, The Grim completed strange tasks in Castle Nathria.  About twelve Grim have earned the Glory of the Nathria Raider and were awarded Rampart Screecher bats for their efforts.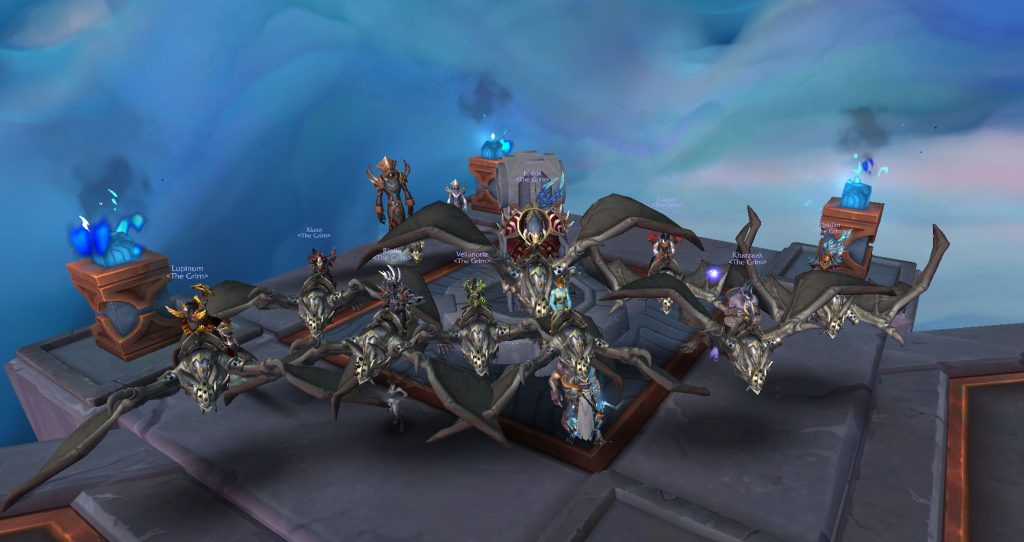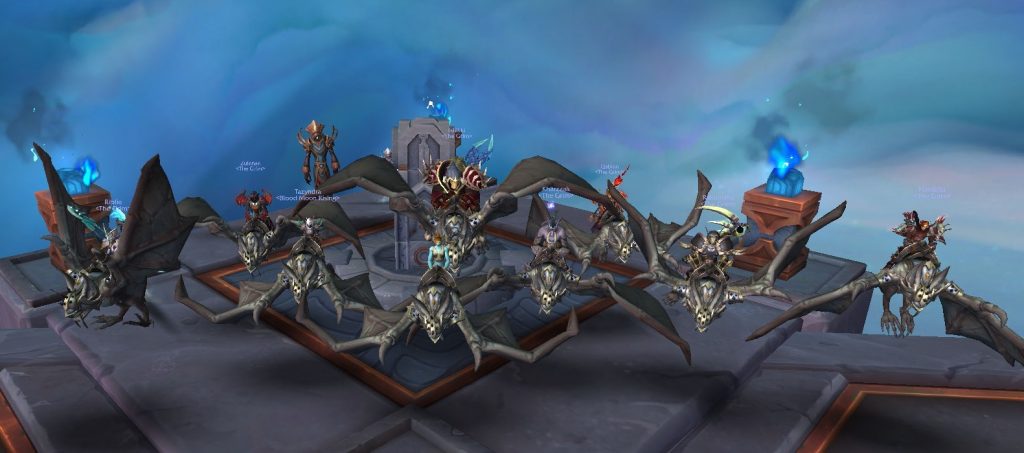 ---
Mortica
We recently learned that Mortica, who is a member of our guild going back to our time on the Twisting Nether server, has passed away.  She was a fixture in the RP scene since vanilla, and she had a large part in making the Twisting Nether group of roleplayers into the strong community it still is today.  She created and ran the popular Twisting Nether Gazzete website, which was once featured in WoW's community column, for many years.  In The Grim, she was known as Mortica, Sangjai, and Duskheron.  She will be missed very much.
---
Inquisitor Opening
Zalanjo (Dustfingur) has stepped down from his position as an Inquisitor of The Grim. He is not leaving us though! He's just taking a bit of a break from WoW for a little while.
That leaves an opening for a new Inquisitor. Inquisitor tasks include:
Interviewing & inviting applicants
Guiding new members through their Trials
Being a friendly resource for new members, and helping to get them involved in the guild
Keeping status and progress records updated on Supplicants
Running bi-weekly Inquisition meetings
Participating in RP events
Participating in officer discussions
If you are interested in this position, send Syreenna a PM on forums or Discord, with why you want to be an Inquisitor and any other details you'd like to include.
---
The Grim Roster
Our roster is currently a bit bloated.  I haven't removed any inactive members for a while, in case some people will return with the release of the 9.1 patch.