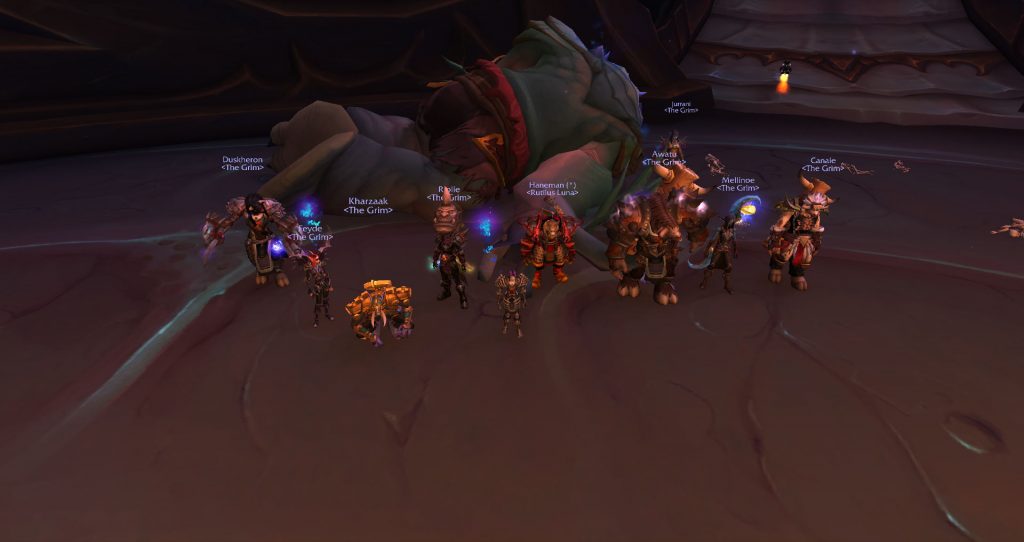 The Grim pushed into the Eternal Palace as heroes, and defeated the early opponents there with little difficulty until Lady Ashvane. After a very challenging struggle, they finally managed to defeat her.
That same week, they also defeated Orgozoa and the Queen's Court.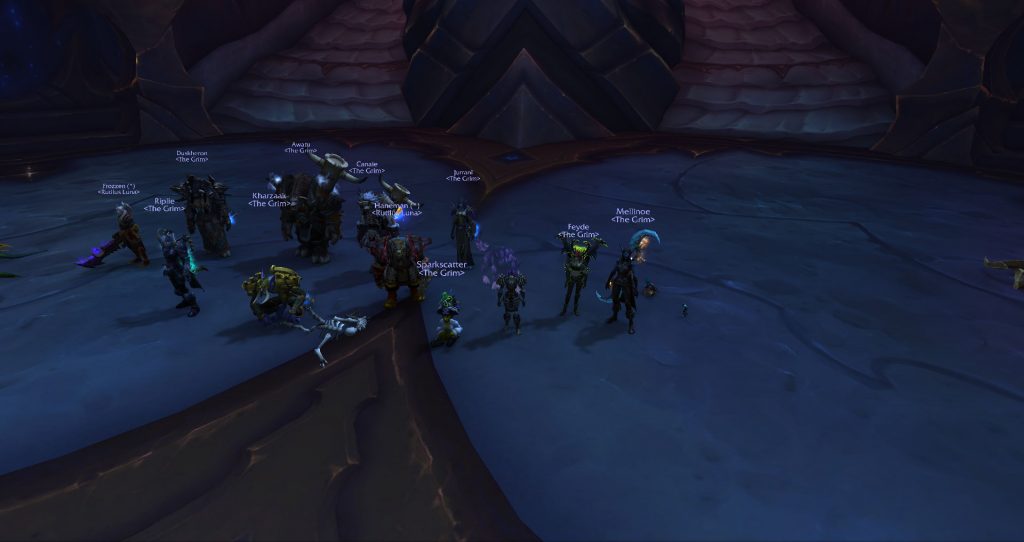 They now must face Za'qul, and after that, the Queen herself.